A Builder and Billiard Lover Wants to Bring Back Glory Days of the Game
There was a time when billiard was as popular a sport in the Philippines as basketball and boxing. Teen-age boys and even older men can be found hanging out either at the basketball court or at the billiards hall, to the dismay of moms and wives or girlfriends. Some boys even cut classes just so they can play billiard.
Because of its popularity, the Philippines produced Efren "Bata" Reyes, who won several medals and accolades here and abroad such as the World Eight-ball Championship, which he won four times, the 1999 WPA World Nine-ball Championship. Reyes also won the World Pool League twice and the US Open thrice.
In recent years, billiard has lost its shine. No thanks to the many basketball courts being built in every barangay in the country by politicians and the phenomenal rise of Manny Pacquiao in the global boxing arena, which also paved the way for his career in politics.
The popularity of social media, apps and computer games also outshined billiards, which has been relegated to the sidelines.
A businessman engaged in the construction business and a billiards enthusiast in Marikina wants to put back some luster to the game slash sport as a way of veering people, especially the Millennials, away from their laptops and iPhones.
Happy Young, Hip Customers
"Children nowadays do nothing but spend their idle time on Facebook and on computer games. At least when they are playing billiard, they learn new skills. They enhance their social skills, their analytical skills because billiards is a mental game. They are able to interact with other people and their peers," says Art Arrojado, owner of 1811 Billiards & Lounge on Lilac St. in Marikina.
The sport bar and restaurant opened only in July 2017 but it has already gained a following not only among Marikinos but also other billiards lovers from Quezon City, Pasig and Antipolo, says Art, an architect and whose main bread and butter is his own construction company.
Some of its happy customers expressed their appreciation on its Facebook page. They include the following:
"Good ambiance, good lightings, good sound system, courteous staff and the crispy pata is superb," writes a customer on November 14, 2017.
"The Ambiance was Great! Great Music and Vibe with a Young Hip Crowd! Pool Tables are very Nice and Beer Pong Tables too. Very clean place and courteous staff! Aircon and Cold Beers! I give 2 thumbs up and 5 stars! I'll Be Back!" wrote another on August 19, 2017.
Mainstream Sport
Given the inclusion of billiards in regional sports events such as the Southeast Asian Games (and probably in the Olympics as well), Art is hopeful that more and more young Filipinos will be encouraged to play it.
"Billiards has become a mainstream sport. It is already part of the SEA Games. Unlike before, during our time, when our parents would prohibit us from playing billiards since it might distract us from our studies," says Art.
Most parents now allow their children to engage in the sport. Just like Art. A skilled player, Art plays billiards with his three sons (his only daughter is not much into the game) during their free time. In fact, it was his sons who encouraged him to put up the business at his own three-storey building.
"I like playing billiards with my sons. They are the ones who convinced me to open this place," says Art. "Aside from that, I also want to provide a venue for Marikinos, especially the Millennials, to stay in Marikina and keep them from going out to other places for recreation. They are safer here in the neighborhood," he says.
To attract more billiards players, 1811 has hosted a tournament recently. Art plans to hold two tournaments a month. He is also talking with local officials for an inter-barangay tournament to be held in 1811 with all 16 barangays in Marikina sending their best of the bests to battle it out on the billiards tables.
Not for Every Businessman
Opening up a billiards lounge is not for every businessman since it does not make a lot of money. This is the reason why in Marikina, there are very few billiards halls.
So far, he says 1811, which got its name from the zip code of Brgy. Concepcion Dos where it is located, is the only billiards place in Marikina that's air-conditioned and a bit fancy with its own music, bar and kitchen that offers food, drinks and snacks. Food and drinks are very affordable and the music is current to appeal to its young customers.
Among its sought after dishes are its rice toppings (beef tapa with egg, fried chicken with rice, pork steak with rice), chicken popcorn, super nachos, flavored French fries, tokwa't baboy, pizza, buffalo wings, crispy pata and a lot more. Aside from the crispy pata priced at P495, most of its dishes are available for P235 or less. Rice toppings are priced at P120 to P165, which is quite cheap given its relaxing ambiance.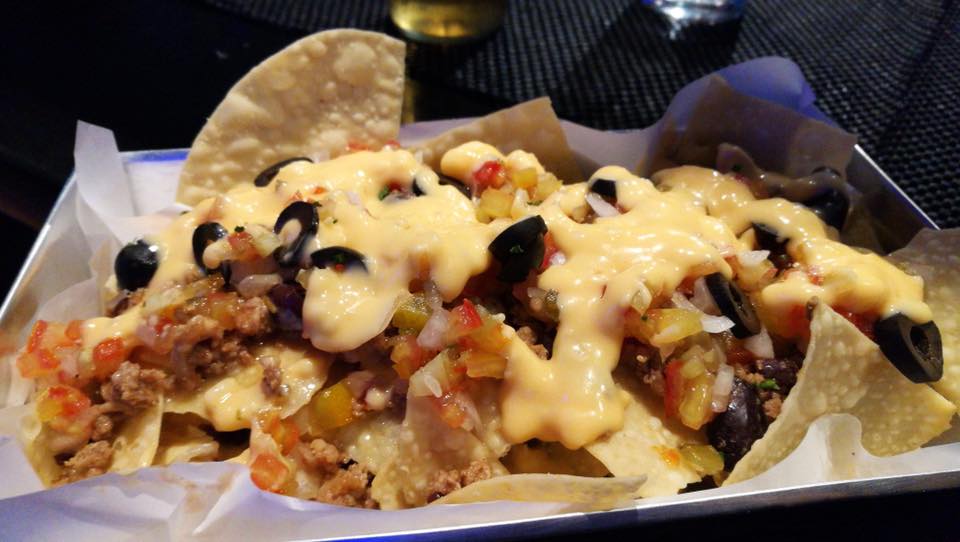 For drinks, 1811 has its own signature cocktails named after billiard terminologies such as Corner Pocket, Eight Ball and Bank Shop, its own concocted flavored beers (caramel and butterscotch), in addition to fruit shakes, soft drinks, juices, and the ubiquitous San Miguel Lights, Pale and Flavored beers (P55 a bottle or P320 a bucket).
For those playing billiards, the fee is P150 per hour.
"The profit is very minimal. It will make more money if I have eight tables. But I only have three because of lack of space. But this is not my main source of income," he says.
Luckily, since he owns the place, expenses are kept minimal Art says if he is renting the place occupied by 1811, he would have to pay P40,000 a month for the 126 square meters floor area.
But Art says not everything is about money.
"This place is more of a passion. A love for the game," Art says, ending the interview.
39 Lilac St., Marikina City 1811
0915 899 2542 For more about 1811,
pleace check out its facebook page:https://www.facebook.com/1811mnl/