Beloved Old Filipino Recipes Breathe New Life at Epic Warehouse Grill
"You can consider the recipes here as old; old family recipes," says Vincent Medina, one of the partners of Epic Warehouse Grill, one of the sizzling hot dining places along Gil Fernando Avenue in Marikina City.
While the restaurant serves Filipino and international dishes, it's the Filipino food that's winning the hearts of Marikenos, says Vincent.
"We have Japanese like sushi. Those who like Italian, we have pizza and spaghetti. We have burgers. Our bestsellers are mostly Filipino favorites like sisig, sinigang, inihaw. We have large bowls for serving soups like molo, which is good for up to five persons," says Vincent, who is also behind Chef and Brewer restaurant in Ortigas.
Another hit among the customers is the pansit sisig, which is canton bihon topped with sisig and eggs. Good for four to five people, it's a steal at P360.
Its "manyaman sisig" recipe is from Pampanga, where the now popular dish in the country originated. Pampanga is also the home province of another owner, Michelle Calubaquib. Manyaman is the Kapampangan word for delicious.
"Our sisig is not the typical crispy version served in most restaurants in Metro Manila. Ours is grilled. All the ingredients are handmade," says Michelle, whose husband, Dennis, a businessman, is also a partner in the restaurant.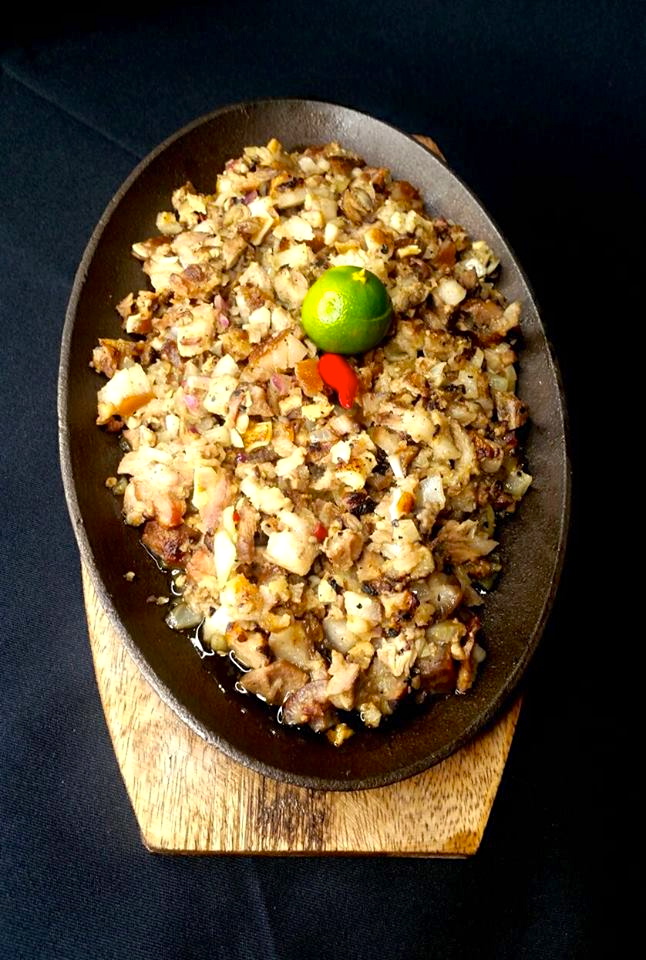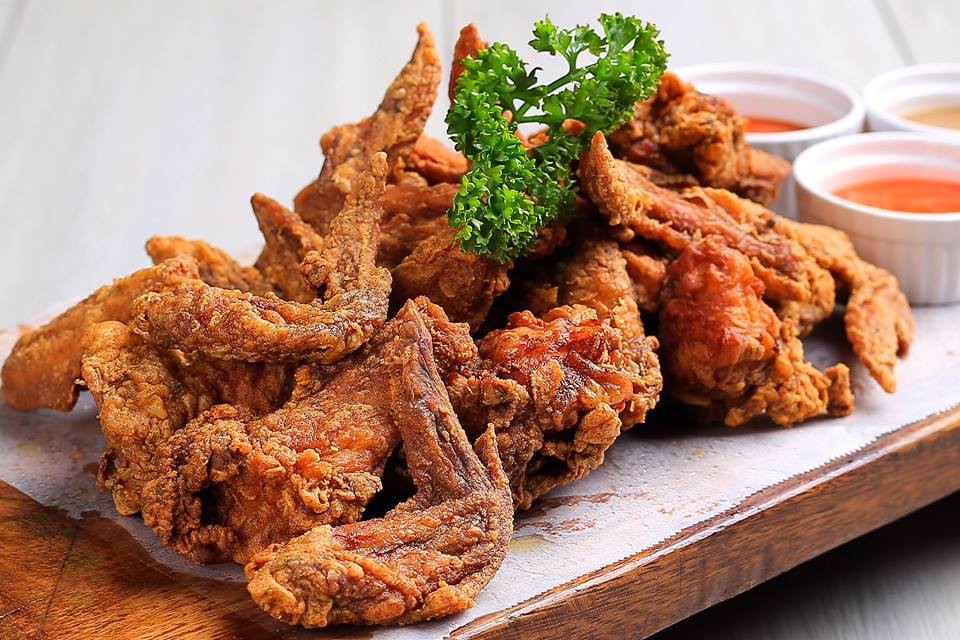 The Epic Etymology
"Why Epic? Epic because when my husband was younger, he ate at Epic Buffet in the US. So I told him, epic in the modern language, especially among the young, means something new, something remarkable, something unforgettable, something long like an epic movie or novel. So we used it for the restaurant," says Michelle.
Indeed, epic best describes the restaurant. It occupies a big lot, 1,000 square meters in all, and the restaurant can easily accommodate up to 300 people. It has a spacious parking lot, something that restaurants in Marikina don't have.
The food, of course, is epically fabulous, particularly the taste and the portions, which are good for sharing by two to three people.
Before the interview, we tried the grilled tuna and sinigang salmon belly and we can't get enough of them. Even the halo-halo, which is really tasty, is good for sharing by two. That's what we did. We ordered only one halo-halo and divided it between us. Suffice to say we had a fill of it.
The prices are epically affordable too. While the place may look expensive, Michelle and Vincent say it's not. A meal for two to three will cost only around P700 including drinks.
The place where the restaurant was built used to be a warehouse for construction equipment because Dennis is into the construction and waste management business. The fully air-conditioned restaurant can sit up to 100 people, while the dining area outside can accommodate up to 50. Then there is the second floor, where a band plays on weekends, that can take in 150 people including the long bar.
In fact, it was Dennis and his brother, an architect, who designed the place, which resembles like a house or a big shed built inside a warehouse.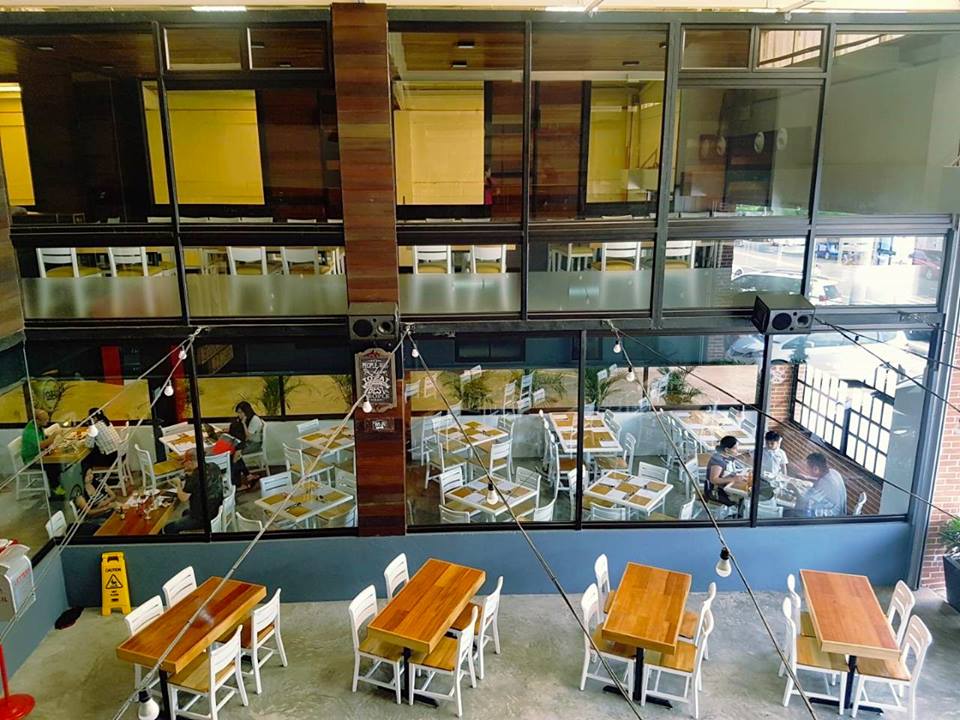 Aside from diners, Epic is also a favorite place for special events such as birthdays and wedding receptions, as well as corporate events like Christmas parties, meetings and seminars.
It's heartening to note that most of the wood and other materials used in decorating and furnishing the restaurant are recycled. For instance, wooden crates are used as decorative pieces on the ceiling, casing the lights.
Live Entertainment
Aside from the delectable food, the fabulous service and the gorgeous place, Epic plays host to live bands on Friday and Saturday nights. The live entertainment is another reason to drop by and hangout with family and friends to unwind and shake the workdays off. And if you feel like coming in alone, that's fine too.
"I cannot compare us with other restaurants around here. We have entertainment. That's what cuts us above or differentiates us from them," Vincent says.
The band plays at the second floor and customers can choose whether to sit at the long bar or at the music lounge.
Epic serves wines, beers and other alcoholic drinks that go well with its Pampanga original sisig and its tender and juicy hickory smoked pork ribs, smothered with its sweet and tangy barbecue sauce.
Among the bands that have performed or are performing at Epic include Riser, Big Bash, Climax, Family Birth Control, Girlz Ink, Silk, Highway 54, Midlife Crisis, Atoms Reborn, Flashbacks, G-Side Collection, Midlife Crisis and Route 70. On May 25 and 26, Route 70 and Girlz Ink will be providing great music at Epic.
To make sure that the fun won't hurt the pockets, the restaurant offers an all-day happy hour promo where a bucket of beer (six bottles in all and can be a mix of lights, pale and flavored) is only at P280.
That's not the only promo that Epic introduces to boost its business, keep customers and attract new ones. On Christmas, it had buy-one-take one steaks. On Valentine's day, it offered unlimited wine. To celebrate graduation in March and April, it had a special package that included free meals to the graduates. So it is worth checking the place every now and then just to find out what its offerings are.
Every now and then, the restaurant introduces something new. Just recently, Epic launched its street food style ihaw-ihaw, that is, barbecues and other grilled dishes from 5pm onwards.
So what can customers expect in the coming months?
"We will keep on reinventing so that our customers will have something to look forward to. We have a lot of things planned for the year. So come and visit us and have an epic experience," says Michelle, capping the interview.
Block 4, Lot 6, Gil Fernando Ave., Marikina City
(02) 967 6096
Monday to Sunday – 10:00am to 12 midnight, though on weekends it stays open up to 1:00am to accommodate late night diners and drinkers.
For more about Epic, especially its promos, please check out its Facebook page: