Maic's Gym : A Business That Blooms From a Wounded Heart
How can you mend a broken heart? Asks a song popularized by the Bee Gees.
You can turn depressive, drink and cry your sorrows away. Or you can take a serious look at yourself in a full-length mirror, see what needs to be improved and do something about it. Then pray that as you heal your wounded heart, you will find someone new.
The latter is what Michael "Maic" Mariano did. When he was in his early 20's, he got a taste of what it meant to have his heart broken. Hard to believe given his mestizo, handsome features. Instead of sulking, Maic did something else. He decided to go to the gym, develop some muscles and work his way out of the pain.
His story brings to mind a line in one of the poems by Emily Dickenson: "A wounded deer leaps highest."
And leap he did. Several months after going to the gym religiously, Maic developed muscles and then he put up his own small, "garage-type" gym in front of their house.
"My body became bulky. Because I owned a gym, I met a lot of people. We would go out and when we did, I met more people. That was the part of my life that was very ok. I was sociable. My life changed for the better," says Maic now, 40, owner of a booming gym and restaurant businesses in Marikina.
"My life changed -- financially, physically, emotionally. I became more confident. I was able to buy my own car. Before that, I used to borrow a car when I go out," he adds, laughing at the memory.
Keen Business Sense
Turning serious, Maic says he always has a keen business sense even when he was younger. Thus putting a gym while mending a broken heart came naturally to him.
He recalls selling sago't gulaman and cigarettes at his parents' factory when he was eight years old. He also sold empty cans of rugby (rugby was used in his parents' factory that made slippers) at P4 each. This is surprising since he is the youngest in a brood of three with well-off parents. One would think he was spoiled.
But he says he has to work hard for whatever he wants in life. In fact, after college (he never found out if he graduated and that's another interesting story), he worked at his family's company as a driver, messenger, delivery boy, etc. He did not own a car, unlike other kids of families with comfortable lives.
When he decided to put up a gym, Gold's Gym, Fitness First were still unheard of in Marikina. There was Slimmers World in the nearby Cainta, where he used to go before he established his own in 2000. Since he could not afford to hire helpers, much less an instructor, he was a one-man team – he cleaned, he taught customers how to use the equipment (mostly dumbbells at that time), he marketed it to gain more business.
At first, he was just aiming to have 20 clients in his fledgling gym. When his customers grew more than that, he started to expand it. To cut the story short, Maic's is now one of the famous gyms in Marikina, housed in a two-storey building right at the same spot where it all started nearly two decades ago. It currently has 5,000 members.
Modern, Well-equipped and Affordable
From just dumbbells the gym is now fully equipped with all types of equipment and machines for various exercises. It also has boxing rings, shower areas and locker rooms for men and women, steam room, among other amenities. There are now gym instructors for various activities such as boxing, Muay Thai, Brazilian Jiu-Jitsu, as well as for zumba, aerobics, yoga, spinning and ballet classes.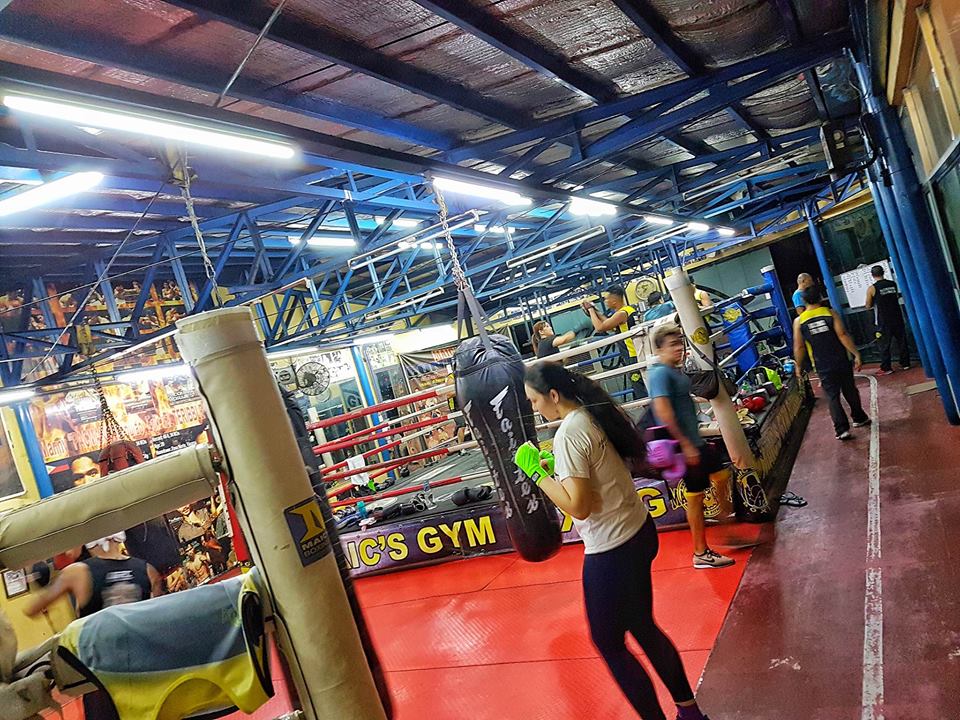 Asked to what he would attribute his success, Maic says going to his gym is more affordable than his bigger, more popular peers with global presence, though they offer the same equipment and amenities. His staff and instructors are friendly and treat their clients like "barkada" (best friends). Most importantly, he keeps on innovating.
"Don't settle for what you already have. Keep on innovating and improving Change your equipment and facilities. Offer new and more exciting exercises," says Mike, who looks way younger than his age.
How affordable is Maic's gym. There is no membership fee. Monthly fee is set at P800, but if you enroll for three months, you pay only P1,800 (P1,500 for students), P3,500 for six months and P7,000 for one year. Boxing is P1,200 for eight sessions and P1,400 for 10 sessions. Zumba is 150 per session and spinning at P200.
Now married to a doctor with two children (unfortunately the other one passed away), Maic never lost his passion for business. He has several ideas for other businesses, including putting up another branch of his now successful gym. But he is taking the time since he does not want to be burdened with too much pressures that come with having various ventures.
Just last year, he became one of the three owners of Delicere, a restaurant just a few steps away from his gym, and is fast gaining a following in Marikina.
After reading Maic's story, we can all agree that just like in a feel-good romance movie or a comedy written by William Shakespeare, everything turns out, well, well.
So how do you heal a broken heart? Try going to the gym.
Corner Pikador and Ditchoy Streets, Midtown Subdivision
Phase 1 San Roque, Marikina
(02) 647 8914
6:00 to 10:00 pm
For more about Maic's, please check out its Facebook page: https://www.facebook.com/MaicsGym/