Marrod's Serves Not Only Great Food But Lovely Conversations Too
There's something about the tall French windows, reproduction of paintings by great European artists on the wall and the view of the garden outside that inspire conversations about Vincent Van Gogh, Pablo Picasso and Gustav Klimt.
It's a quarter after four in the afternoon and the summer sun, still intense, though will disappear in a few hours, is visible but its heat can't touch nor hurt us, thanks to the air-conditioning inside the restaurant, whose glass windows reveal the beauty of the garden outside, the occasional cars and passers by and the gorgeous house across the street.
The garden has lampposts inspired by the streets in Paris where the couple, who owns Marrod's, went on a vacation a few years back and fell in love with the city that they wanted to bring a piece of it back home. Thus inspiring the interior design of the restaurant that looks more like a house -- gated bungalow with patches of green on the front -- of an upper-middle class family.
Aside from the paintings, there are Eiffel tower statues of various sizes dotting the place, a reminder of that unforgettable and glorious city that has inspired lots of romance, honeymoons, romantic movies, marriage proposals and even weddings.
"This was my wife's idea," says Ed Fabella, the husband-owner of Marrod's, a hidden gem of a restaurant in Marikina's smoldering food scene that continues to fire up the appetites not only of the Marikenos but of food lovers all over Metro Manila. He was of course referring to his wife, Maribel, a finance executive.
"My wife loves to travel. We went on a European tour: Paris, Geneva, London. She fell in love with the atmosphere of Paris. So you will notice that there is a touch of Paris here, the French windows. The lampposts outside are reminiscent of the streets in Paris. They were influenced by my wife's fascination with Paris. She was trying to recreate the atmosphere of Paris here," Ed says, smiling.
Intercontinental Cuisine
At first, the couple wanted to serve only French dishes in Marrod's, which started operating in August 2016. But friends advised them that it would be a big risk to focus on just one cuisine since Filipinos have varying tastes when it comes to food and that they always look for Filipino dishes after tasting all the other international flavors.
So they decided to offer Filipino, American, French, Italian, Spanish and Asian dishes, a decision that paid off. Bestsellers include miso glazed salmon, pan fried salmon in herbed cream sauce, beef and tuna salpicao, Asian spiced pork belly, Chef's fried chicken, creamed mushroom chicken and crispy pork binagoongan.
Of course, there is paella ala Marrod's for those craving for the famous Spanish dish, sandwiches (tuna, grilled cheese, shrimp, Hungarian sausage), pasta (spaghetti with meatballs, liver pasta, shrimp aglio olio and truffle). For appetizers, it has buffalo wings, gambas al ajillo, truffle fries, nachos and tacos.
Ed, though, raves about its steak and salmon.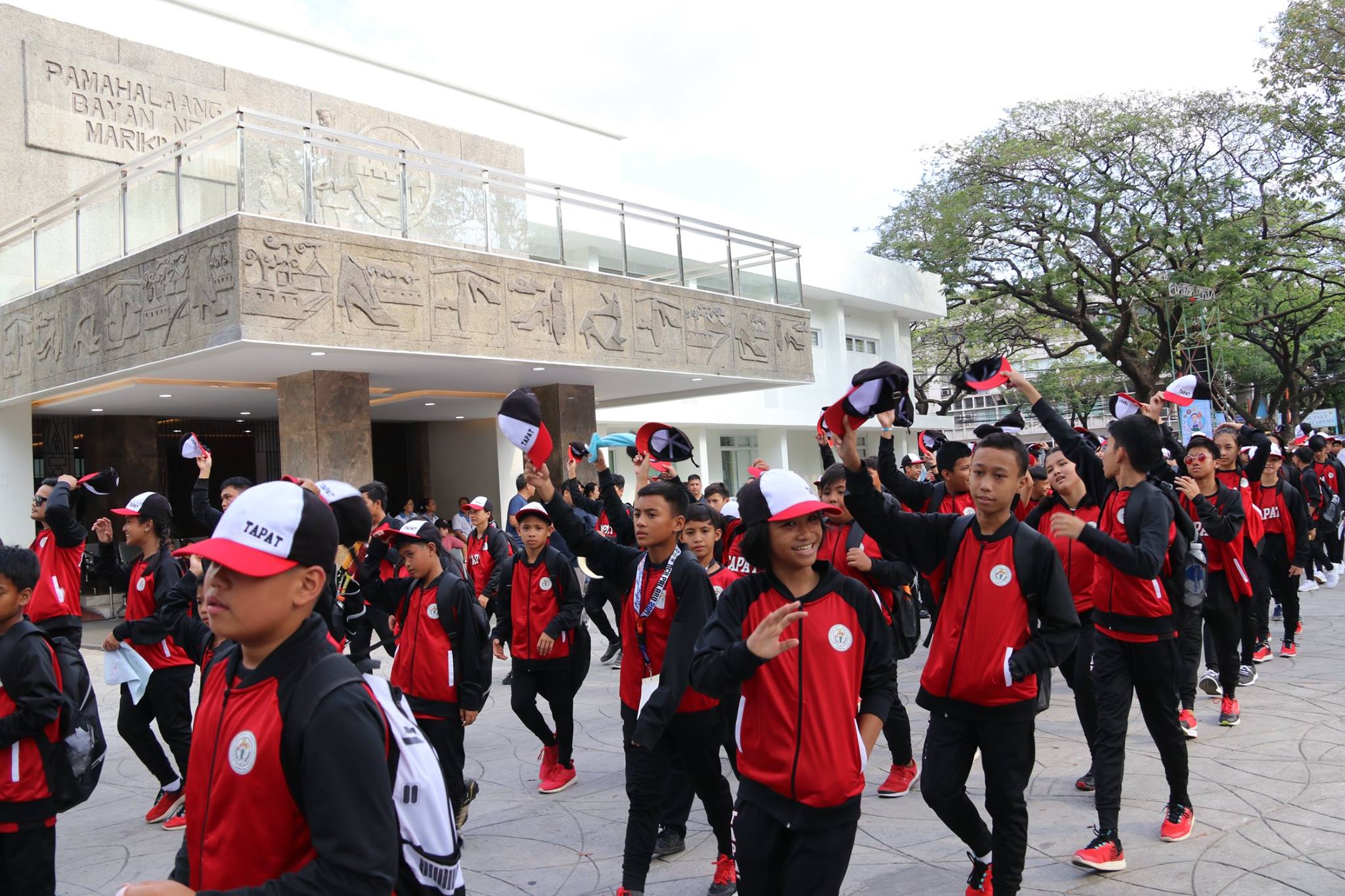 "We are very proud of our steak. It's pure, unadulterated black Angus prime from the United States. We have porterhouse and rib-eye steaks," says Ed. "A lot of our customers also love our salmon. It's very fresh and very tasty."
Unlike other restaurants, fine dining or otherwise, Marrod's does not offer cakes for desserts. It only has two – choco lava and pudding ala mode. We tasted both the choco lava and pudding ala mode and they are simply to die for and go well with coffee (black or not) and the conversations about art, food and Paris.
It also serves wine and beer for those who want to unwind after a long day's (or week's work) and match them with the food.
Family in the Food Biz
Going into the food business, notably restaurants, comes naturally to Maribel, Ed says, since most of her family is into it. A niece, Portia Baluyot, owns the successful all-day breakfast Rustic Mornings located also in Marikina. Another cousin owns Kusina ni Kambal, a caterer.
"My wife went into early retirement. So she thought about putting up a business. Since the family is into the food business, why not put up a restaurant?" says Ed, a CPA by profession who retired from the corporate world last year.
Asked how the restaurant got its name, Ed says it stands for the names of Maribel and her three siblings: Rocky, Rosendo and Dette (short for Bernadette).
"I like the sound of Marrod's. It's quite unique and at the same time sounds like Harrods," he says. Harrods of course is the pricey department store in London that caters to the rich and famous around the world.
Ed says he loves European art, thus explains the paintings on the wall. He also loves to draw up plans to further enhance Marrod's business and keep its loyal customers while winning new ones.
"The only way to sustain us is to introduce something most of our competitors don't have. We introduce a new menu from time to time. If you noticed, there is a new tarpaulin outside that announces our new dishes. Every now and then, we come up with new dishes to maintain the interest of our customers and attract new ones," he says.
Perfect for Small, Intimate Events
Families love Marrod's, he says, and this is understandable given its airy and homely atmosphere, the sumptuous food, the friendly staff and gracious owner who plays a perfect host that afternoon.
One happy customer wrote on its Facebook page: "Today, I brought my daughter for her to experience this restaurant that I've been going for some time. All I could say (is) that they have exceeded my expectations as they (did) not only provide us good food, but they (were) also very generous with the servings (plus, the complementary cream puff to go with our cappuccino). This is good money well spent and I highly recommend this to families looking for a place with the balance of good services and the quality of the dishes."
Another one loved its ambiance, its owners, truffle fries and Asian spiced pork belly: "We dined at Marrod's last weekend and it was a pleasant experience! I love the ambiance. (The) owners are very hospitable and hands-on. Food was great. We loved the Truffle Fries with Cheese dip – truffle tastes just right, especially combined with cheese dip. Asian Spiced Pork Belly serving is enough for 2-3 pax. Coupled with a good bottle of Merlot wine – a very relaxing and de-stressing night!"
Surprisingly, despite its fine dining ambiance, prices are reasonable. Servings are generous too and good for sharing. Ed says its dishes, except for the steak, range from P200 to P300.
Apart from families, Marrod's has become a favorite place for holding small, intimate events such as weddings, birthdays, anniversaries and corporate meetings.
The air-conditioned restaurant can accommodate up to 50 people, while the gazebo outside, where diners can smoke, can sit up to 20 people. Tents can also be set up at the garden to sit more guests if necessary.
After finishing our coffee and the desserts, we bade our goodbyes. But we promised to come back not only for the food but for Ed's stories about art as well.
Bacolod St., Marikina City
(02) 949 0192
Close on Monday
Tuesday to Thursday – 11:00am to 9pm
Friday and Saturday – 11:00am to 10pm
Sunday – 11:00am to 9pm
For more about Marrod's, please check out its Facebook page: