PFFI Working Hard to Lift Shoe Industry, Expand Market for Footwear
The Philippine Footwear Federation, Inc. (PFFI) is working hard to help lift the shoe industry in the country, including the Marikina footwear manufacturers, by providing trainings and seminars to entrepreneurs and workers, and helping shoemakers expand the market for their products.
"The future is bright for the Philippine footwear industry, particularly in Marikina. There are a lot of foreign investors who want to tap Marikina shoe manufacturers to produce the shoes here and will be exported to Japan and Europe," said Paul Patrick Lardizabal, PFFI deputy managing director in an interview in his office in SSS Village, Marikina.
Lardizabal said there are a number of issues that must be addressed including manpower, funding and competing with cheap imported shoes. But the PFFI is working with government agencies such as the Department of Trade and Industry (DTI), Department of Labor and Employment (DOLE), Department of Science and Technology (DOST) and the Local Government of Marikina to find solutions to these issues.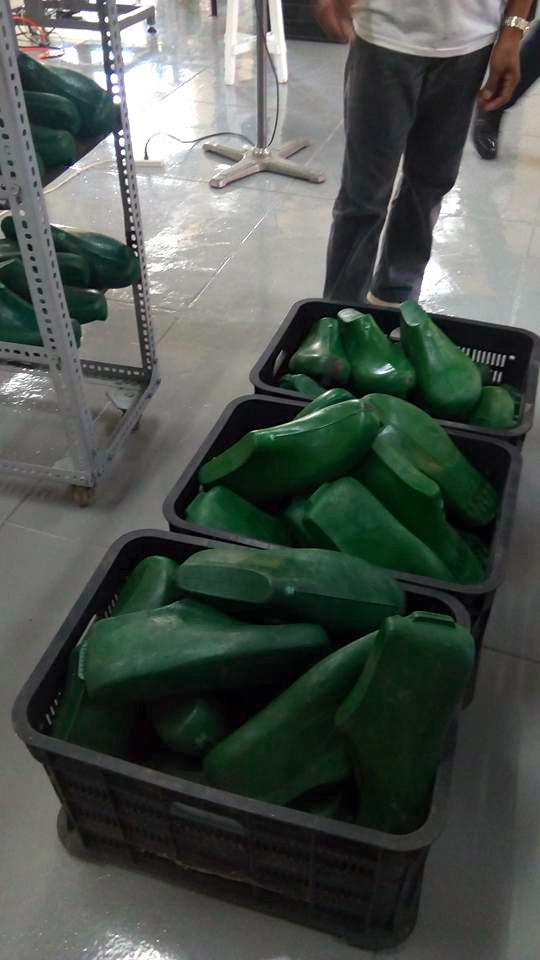 For instance, PFFI is in partnership with the DTI and the Marikina City Government for operating the Expanded Shared Service Facilities (SSF) providing machines and equipment for making shoes that shoe manufacturers, especially the small and medium enterprises (SMEs), can use for a minimal fee.
PFFI is also working with DOLE, DTI and DOST in providing trainings and seminars for shoe manufacturers and workers. It recently concluded the Yamang Pinoy Footwear and Leather Goods Entrepreneurial Program with 100 participants, who were taught the whole gamut of making shoes and starting a shoe business.
Finding Ways
This was followed by the Advanced Footwear Patternmaking and Prototyping Program where 20 participants were trained on the rigors of the shoemaking industry. After the seminar, they were given startup kits from the DOLE so that they could start their own business. After the training, the DTI came in and gave them seminars on basic entrepreneurship as well as on basic pricing and costing.
"The PFFI is finding ways on how we can uplift the footwear industry, how we can grow the industry further and to sustain it, and hopefully we can become an export-producing country when it comes to shoes," said Lardizabal, who was born and raised in Marikina, the Shoe Capital of the Philippines.
He is also thankful that the DTI is doing its best to help the Marikina footwear industry and that the agency is strictly implementing Republic Act 9290, which aims to promote the development of the footwear, leather goods and tannery industry in the country by providing incentives.
The PFFI is an organization of footwear manufacturers, retailers, cooperatives and allied industries from Marikina, Bulacan, Laguna and other parts of the country. It currently has 51 active members.
For more information about PFFI and how it can help you, please drop by its office at 34 Russet St., SSS Village, Concepcion II, Marikina City or call (02) 944-4228 or visit its Facebook page -- https://www.facebook.com/pages/Philippine-Footwear-Federation/293153964447527