City Officials Perform "Oplan Baklas" in Different Parts of Marikina
The Local Government of Marikina continues to work tirelessly in keeping the city clean and orderly. Hence, the creation of "Oplan Baklas" which aims to dismantle and take down illegal posters and tarpaulins that causes visual obstruction to motorists and residents alike.

Mayor Marcy Teodoro pushed his local officials to work hand-in-hand in conducting different clearing operations in the entire cityhood.
City officials from the City Environment Management Office (CEMO) and General Services Office (GSO) began removing obstructions along the streets in every barangay as part of its cleanliness drive.

Meanwhile, the Engineering Department of Marikina is assigned to ensure that signages posted in communal areas have proper permits in accordance with the city's ordinance.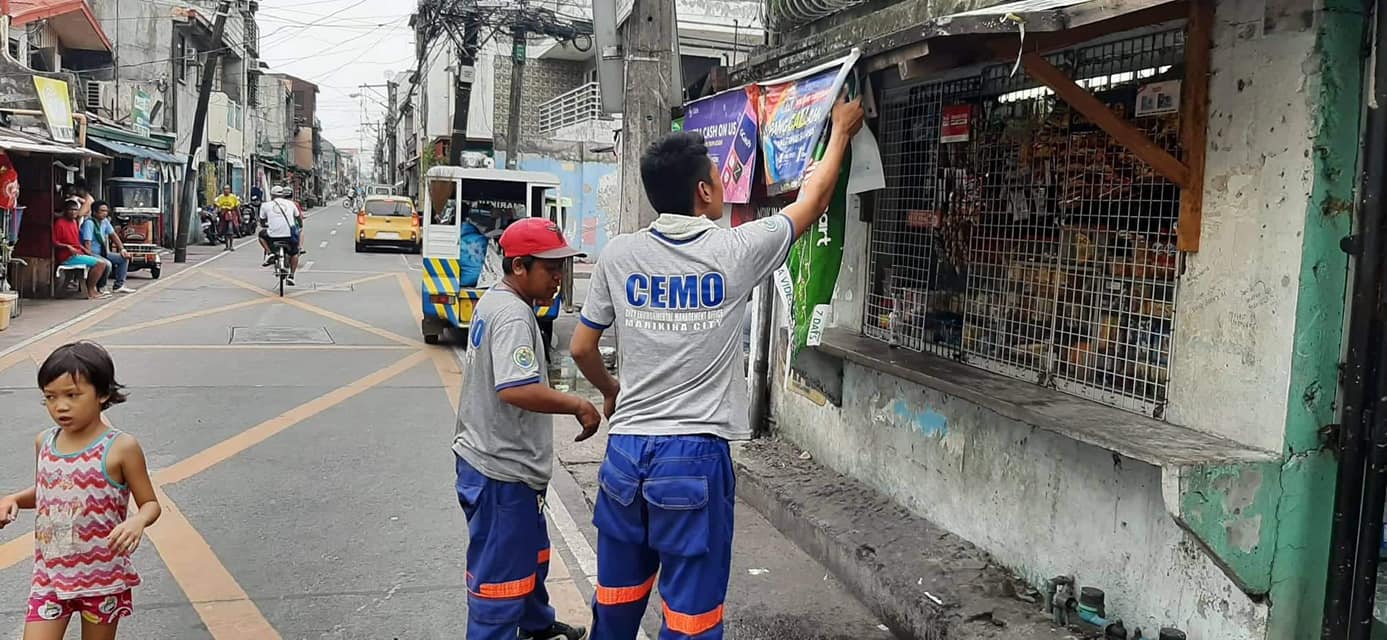 If homeowners insist on displaying posters of commercial advertisements, they are obliged to get a business permit at the Business Permits and Licensing Office of Marikina (BPLO).
Mayor Marcy strictly imposes and is committed to a clean and orderly city as one of his major programs for Marikeños.

This Oplan Baklas initiative is important to avoid accidents brought about by the improper placement of posters and tarpaulins.

The clearing operation helps to easily locate your establishment and also ensures the safety of the household in times of emergency.