Fantabulous Heels, Fabulous Outfits Steal the Stiletto Race
The Stiletto Race, where runners have to finish the 600-meter run wearing a pair of shoes with heels of at least three inches in height, was not only a showcase of the strength, creativity,
and
durability of both the runners and the shoes.
It was a parade of fantabulous heels, fabulous outfits and stylish getups worn by multi-faceted runners that included firefighters, teachers, policemen, housewives, students, members of the LGBT community and a lot more.
Mayor Marcy Teodoro, looking dapper and debonair in a dark suit worthy of a GQ magazine cover spread, joined the fun.
Before the race, the more than 100 participants danced the Zumba wearing their heels and outfits, a prelude of what's to come next. At exactly 4:30 in the afternoon, the race began, with the women sprinting to the finish line first and after 10 minutes, the men followed. The race began at the Teatro Marikina along Shoe Avenue and ended at the Cityhood Park.
After the race, a short program was held at the Cityhood Park. The versatile Marikina Cultural Group gave an energetic dance number before the awards were handed out to the winners by Mayor Marcy and other local government officials such as City Councilors Donn Favis, Jojo Banzon,
and
Manny Sarmiento.
Here are some of the photos from Saturday's fun-filled Stiletto Race or "Tour de Takong."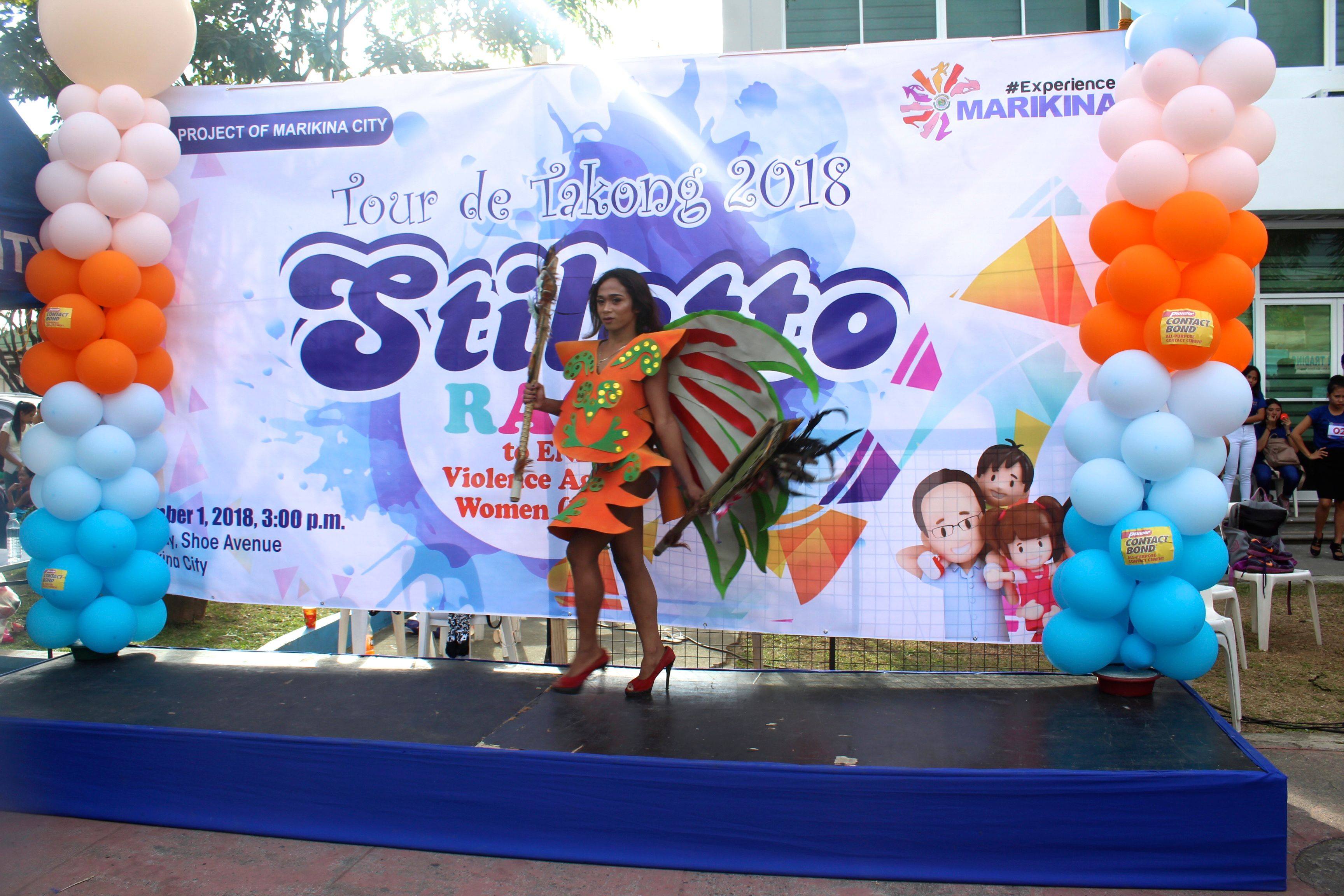 (Photo credits: Alfred Javier of MASIDO, Marikina City Gender and Development Office, Marikina Shoemasters, and Marikina PIO)