Lipeño's Serves Lipa's Famous Dishes to Marikeños
Mention Lipa City in Batangas to a food enthusiast and chances are he/she would automatically ask: "Have you tried its famous pancit lomi?"
Pancit lomi or simply lomi is a famous dish in Batangas that's made of noodles with slices of meat, quail eggs, among others, in a thick broth. Its ingredients, type of noodle (thick or thin), taste and flavor varies depending on which part of the province you are going to taste it.
Thankfully, Marikeños no longer have to travel all the way to Batangas to enjoy the dish, specifically, the lomi from Lipa.
A recently-opened restaurant in Brgy. San Roque called Lipeño's (the term used to describe those who hail from Lipa) is bringing the famous lomi and other beloved Filipino and Batangueno dishes to Marikina City so you won't have to brave the traffic just to satisfy your cravings elsewhere.
The family-owned restaurant is being managed by 26-year-old Marwin Reyes, the third son in the family, who was born and raised in Lipa but was transported to Marikina (along with the entire family) when he was in his teens when his father, a judge, was assigned here in 2007.
"Born and raised po talaga kami sa Lipa. Even my parents, parehas taga-Lipa. So, kami kinalakihan namin laging kumakain ng lomi. Let's say during breakfast or after playing basketball, diretso kami sa kainan ng lomi," said Marwin in an interview inside the spacious restaurant with a generous parking space on a rainy afternoon.
"Pagdating po namin dito sa Marikina, napansin po namin na malakas dito ang mga panciteria. So naisip namin, why not introduce here ang pagkaing kinalakihan namin sa Lipa na may pansit din, which is lomi," said Marwin, who studied culinary after finishing an information technology or IT course in college, in preparation for managing the restaurant business of the family.
Pancit Lovers
Opened just in April this year, the restaurant easily won the hearts and taste buds of the Marikeños, famous for being food lovers as proven by the explosion of the local food scene a few years ago that continues to this day.
Marwin is amazed that Marikeños embraced Lipeño's wholeheartedly despite the presence of a number of restaurants serving local and international dishes, food parks, coffee shops, fast food chains, carenderias in the city, leaving the residents spoiled for choices.
"Medyo surprising nga po ang reception sa amin dito. Madaming pumupunta na ang hinahanap ay lomi kasi naging trademark na talaga siya ng Lipa," said Marwin.
Lipeno's serves various versions of lomi. There is the plain but special lomi, then there is lechon lomi (lomi with pork lechon), fried chicken lomi, liver lomi. You can pair its plain lomi with tokwa't baboy, a very tempting but apt pairing.
And since this is Marikina where the locals love pansit, the restaurant also serves special miki guisado, lechon miki guisado, chicken miki guisado. It also serves the pansit dishes in bilaos (large woven circular trays) for those who want to share it with family and friends.
Apart from noodle dishes, Lipeño's also serves Gotong Batangas such as goto (beef congee) laman, goto laman loob and goto mixed. Then there are silog (short for sinangag at itlog or fried rice and eggs) meals such as tapsilog, sausagesilog, hotsilog, lechsilog.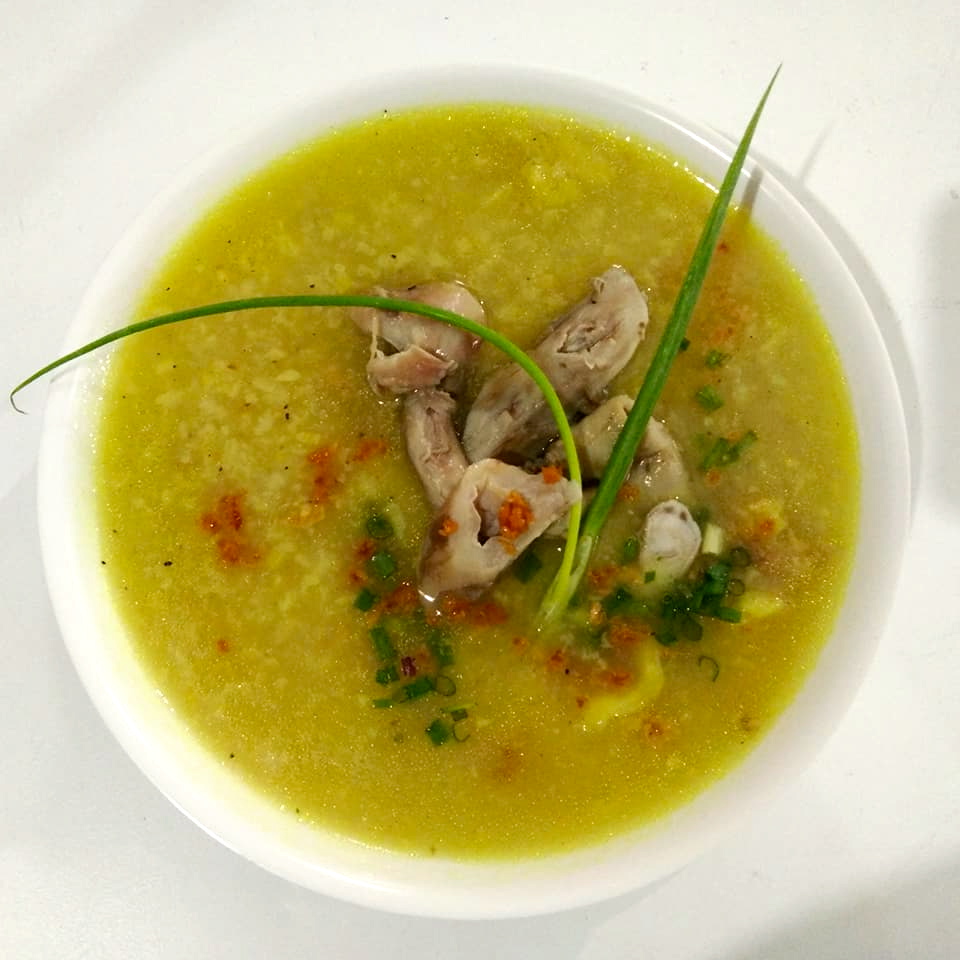 It also serves Filipino favorites such as beef, pork and chicken dishes like kare-kare, bistik tagalog, kalderetang baka, lechon kawali, dinakdakan ( a famous Ilocano dish that's loved by Marikenos as well), pork binagoongan, chicken inasal, buttered chicken, garlic chicken and a lot more.

Of course, there are also vegetable and seafood dishes including sweet and sour food fillet, crispy hito, pesang dalag, chopsuey guisado, ensaladang talong.
Affordable Offerings
Apart from its flavorful food and generous servings, the price is also affordable. Marwin said with a budget of P80 to P100, you could already have a full meal. Its lomis are priced at P65 to P80 per serving, which can already be shared by two persons. Pork and chicken dishes start from P175 for its two-piece chicken inasal (grilled chicken) and up to P425 for the crispy pata.
Lipeño's also offers beer that is why it has an array of sizzling and pulutan dishes such as pork sisig, hotdog and onions, bulalo, tuna sisig, tapang usa and many more.
Groups of friends are families are the usual diners at Lipeno's, owing to its affordability and generous servings.
"We have regular guests who keep coming back and they bring their family and friends so they can try our food as well. Maraming group of friends, lalo na sa gabi because we also serve beer and pulutan. After mag-gym or mag-basketball, dito kumakain. Ang iba galing work, dito nag-iinuman," Marwin said.
For those who are not in the mood to drop by the restaurant, or are simply too tired after a day's work, Lipeño's also delivers your favorite meals. Just dial its numbers below and presto, you have your favorite Filipino dishes or Lipa's famous lomi at your kitchen table.
In fact, after the interview, Marwin and his dad were off to buy bicycles that would be used in delivering food to residents in Marikina and nearby places, while we stayed for a bit to wait for the rain to stop and in the process tried its famous lechon lomi, which is perfect for the rainy weather. The dish is not only filling but very tasty indeed for only P80.
34 Pikadors cor Dragon
Sts. Midtown Subdivision, San Roque, Marikina City
(02) 631-4751 or (0916) 5776-546
Monday to Friday – 6:00 am to 11:00 pm
For more information, please visit its Facebook page -- https://www.facebook.com/LipenosRestaurant/