Mang Frederick's BBQ, Still Thriving at 54
PIO Department
2018-11-14
Actress and television host Kris Aquino, daughter and sister of two former presidents of the Philippines, came to Marikina City just to have a taste of the legendary Mang Frederick's Barbecue for her top-rating show on ABS-CBN.
Mang Frederick's Barbecue had also been featured in other TV shows including those hosted by Boy Abunda and most recently Drew Arrelano for his "Biyahe ni Drew" program.
And every one of them raved about its tastes and texture. Delicious, tasty, soft, satisfying were just some of the words that came out of their mouth after a bite of it. Just the smell alone, while it was being cooked, was already mouthwatering.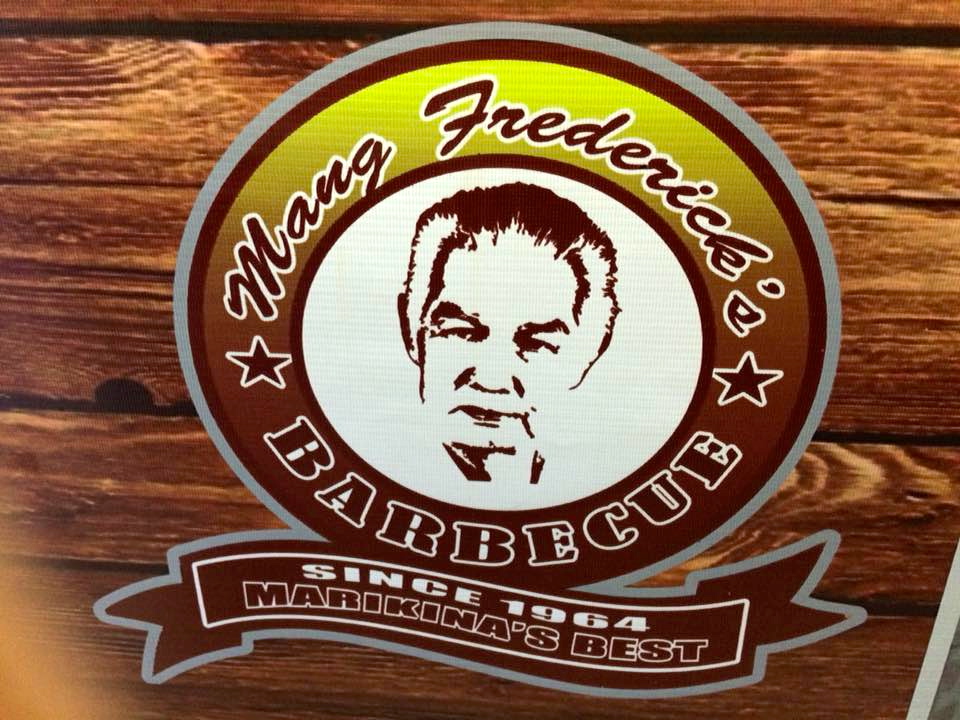 What makes the 54-year-old barbecue stand out and thrive through the years despite the rise of hundreds of similar enterprises in Marikina? Jojo Santos, one of Mang Frederick's eight children, tells us why.
"Mabusisi ang paggawa namin ng barbecue. Dalawang beses na pinakukuluan at dalawang beses linisin ang karne. Iyan ang sabi ng tatay ko. Kapag hindi mo makain, huwag mong ipakain sa iba," said Jojo in an interview inside his two-storey home in Ateneoville in Brgy. Nangka.
"Panatilihin mong malinis, masarap at kaibiganin mo lahat ng tao. Kasi 70 percent ng dahilan kung bakit pinupuntahan ang Mang Frederick's ay dahil sa barbecue, ang 30 percent dahil sa may-ari. Dahil magaling kang makisama," said Jojo, who was not born yet when his parents started selling barbecue.
"Dapat laging bago ang karne. Every day, namimili kami. Ayaw naming gumamit ng frozen meat," Jojo added.
Borrowed Capital
Mang Frederick's traced its humble beginning to a barbecue stand that started selling pork barbecue on November 1, 1964, All Saint's Day, outside of the Our Lady of the Abandoned (OLA) Church near the OLA cemetery, where people flocked to visit and pay homage to their departed loved ones – family, friends, lovers.
Jojo's parents (Federico and Natividad Santos) borrowed the money that they used as capital for the small venture that would support their growing family.
"First day nila nagtinda komo November 1 sa likod ng simbahan, maraming bumili. Nakaubos sila ng 30 kilos. Kaya na-encouraged silang magpatuloy. Maganda pala ang kita. Actually ang puhunan noon inutang pa nila. Kinabukasan, wala silang tinda, bumiyahe sila at nagbayad ng utang," said Jojo, smiling, as he told the story.
"Nag-umpisa kami sa bangketa lang. Tapos doon na sa bahay namin dahil pinagbawal na ang pagbebenta sa kalye. Mas maganda naman dahil naging mas marangal ang dating," he said.
At that time in November 1964, he said pork was priced at P3 per kilo, while his parents sold the barbecue at 20 cents (which rose to 25 cents a month later) per stick.
Jojo, born five years after the enterprise started, said both his parents were skilled cooks. His father used to work as a cook for a restaurant, while his mother would cook native delicacies that her children would sell in the neighborhood to augment the family income.
All in the Family
Since Day One, he said the enterprise has always been about family. He recalled those days when he and his siblings, most of them still in grade school, would help in preparing the barbecue. Then later on, they would help sell them.
"Elementary pa lang kami tumutulong na. Minsan paiyakan pa noon dahil gusto mong maglaro. Tapos pagtutulakin ka ng kariton. Biro ko nga noon, sayang naman ang gandang lalake ko para magtulak ng kariton," said Jojo in jest.
Then he turned serious. He noted that because of his parents' hard work and dedication, all of them, eight siblings, were able to go to school and get a college degree.
And today, six of the eight siblings (the two could not join the enterprise anymore because one is living in the United States and the other one, the youngest, died years ago) continued their parents business, but expanded it to three other outlets and added more items on the menu aside from pork barbecue.
"Maganda rin naman ang naging outcome. Naging maayos naman ang aming mga buhay. Ang parents ko ang nagtamin, kaming magkakapatid ang nag-harvest," said Jojo.
Until now, the siblings continue to work together for the business. That is, after they all tried other ventures. Jojo, for instance, used to work in a hotel and in an international cruise ship after finishing college, then decided to join the family business.
Every morning, Jojo and his five other siblings would gather at the family home in Brgy. San Roque to prepare the barbecue that would be sold in the afternoon. This serves as their bonding time and catching up on each others' lives.
Franchising Interest
Because of the popularity of Mang Frederick's Barbecue (named after their father), Jojo and his siblings got a lot of inquiries if the business is available for franchising.
At the moment, though, the focus is to open two more stalls in Marikina's second district since all of the four stalls at the moment, including the original one at the family home on E. Dela Paz St. in Brgy. San Roque, are all located in district one.
Aside from its delectable taste, another reason why Mang Frederick's Barbecue remains popular is the price. The pork barbecue, tenga (pig's ears), isaw (pig's intestines), balat (pig's skin) are priced at P13 per stick, while the pork liempo and a quarter chicken are at P75 per piece.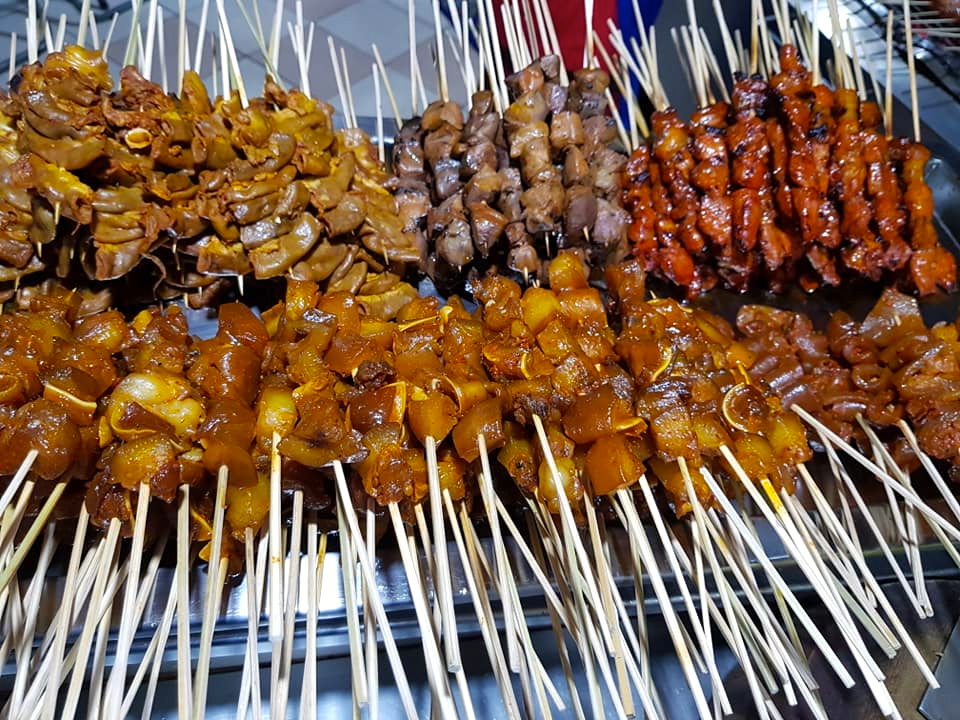 Mang Frederick's, which has branches in Brgys. Sto. Nino and Kalumpang, has become such a huge part of Marikina's culinary culture and the lives of the people that some wanted a photo on one of its stalls as part of their pre-wedding photographs.

It starts grilling at 3:00 in the afternoon until 8:30 in the evening and is open everyday. You can tell even from afar that it's a Mang Frederick's Barbecue stall because of the appetizing smell of meat being grilled and the people gathering around it.

Jojo credits the business (including his savings from his previous jobs) for helping him build a new house, support his family and send his two daughters, 17 and 15 years old, to Assumption Antipolo where they are in Grades 12 and 10.
All because of the tasty barbecue whose flavor never runs out of fashion.
For orders and more about Mang Frederick's Barbecue, please call (02) 646 – 8417 or check out its Facebook page — https://www.facebook.com/mangfredericksbbq/
(Photo credit: Facebook page of Mang Frederick's Barbecue)