Mayor Marcy Inaugurates Ateneoville Multi-purpose Hall
PIO Department
2018-11-12
Mayor Marcy Teodoro on Saturday, November 10, inaugurated the newly constructed multi-purpose hall at the Ateneoville Subdivision in Brgy. Marikina Heights.
The two-storey building — among the several new multi-purpose halls that were constructed in different communities in Marikina under Mayor Marcy's term — can be used for meetings of the residents and homeowners association of Ateneoville, special occasions and celebrations like birthdays, and a lot more.
In a short speech before he cut the ribbon of the new building, Mayor Marcy told the residents about the ongoing cultural mapping in Marikina that aims to record the various cultural and historical sites in the city, as well as people, events, food, industry and practices that contributed to the growth of the Marikeños and the place they call home.
The cultural mapping will also strengthen the cultural identity of Marikina, he added.
Mayor Marcy also asked the police present in the event to maintain the peace and order in Ateneoville and nearby areas.
"Dapat mahigpit ang seguridad dito at walang mangyaring nakawan at iba pang krimen," said Mayor Marcy. "Dapat maintain ang police visibility at lagi silang (policemen) nakikita ng tao."
Mayor Marcy then told the audience that the City Government of Marikina is building a new, modern headquarters for the Marikina Philippine National Police. He said the building under construction in Brgy. Fortune will have, among other amenities, a firing range, a lobby-like hotel and even a wellness spa.
"Ibibigay natin lahat ng kailangan ng ating mga pulis pero ang kapalit ay zero crime rate," Mayor Marcy said.
Mayor Marcy also led the oath taking of the new officers of the Ateneovile Homeowners Association before cutting the ribbon of the new building.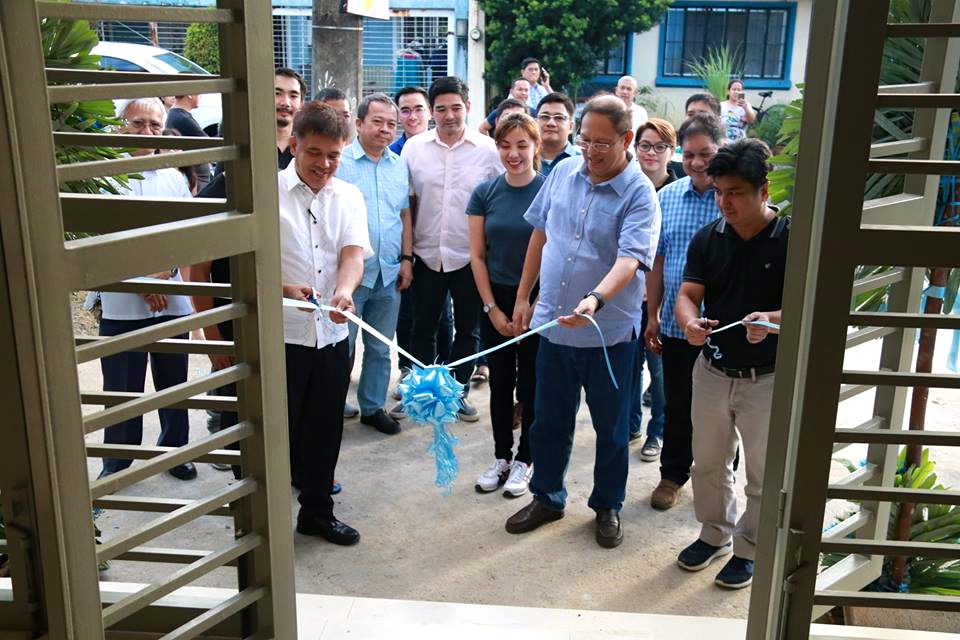 Among the local officials and guests present at the event were City Councilors Donn Carlo Favis and Paul Dayao; former Marikina City Vice Mayor Marion Andres; Greg Punzala, the brgy. chairman of Marina Heights; Jaren Feliciano and Anna Montoya Cruz, both councilors of Brgy. Marikina Heights; former City Councilor Larry Punzalan; Angel Nunez; and Elvis Tolentino, head coach of Marikina Shoemasters, Marikina's basketball team.