Mayor Marcy is Guest of Honor at Filipino-Chinese Businessmen Event
Mayor Marcy Teodoro was the guest of honor and speaker at yesterday's celebration of the 36th Anniversary of the Filipino-Chinese Footwear and Allied Industries Association.
Mayor Marcy spoke about the topic — Ease of Doing Business in the Philippines – at the event held at the Gloria Maris Shark's Fin Restaurant in San Juan City.
The occasion also served as a platform for Mayor Marcy to invite the businessmen to invest in the booming Marikina City and in its shoe industry. One of key programs of Mayor Marcy's administration is to provide more jobs to Marikenyos by attracting more investors and companies to put up businesses in the city.
Last Sunday's event was also the induction of new officers of the organization with Domingo Yap, president of the Filipino-Chinese Chamber of Commerce and Industry, Inc. as the inducting officer.
Prominent Filipino-Chinese businessmen in the country attended the event including Hans T. Sy, chairman of the executive committee of SM Prime. Sy is also an adviser to the board of SM Investments Corporation among other positions.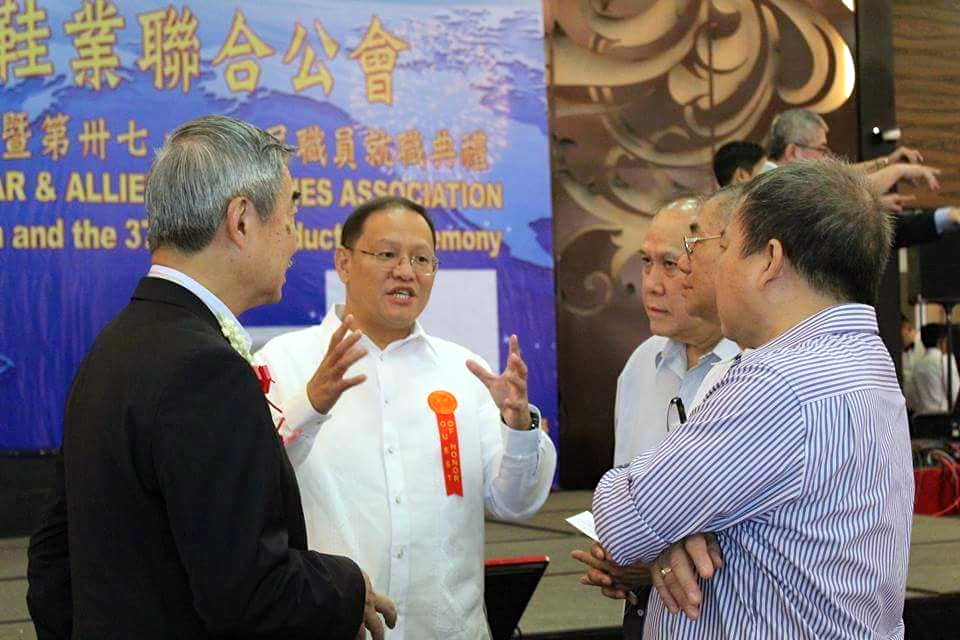 Other officials of the City Government of Marikina were also at the event such as Councilors Jojo Banzon and Donn Carlo Favis.
A rise in the number of businesses operating in the city and more Marikenyos getting jobs would also translate to higher tax collections that the Local Government can use to finance its various projects such as the construction of more school buildings and roads, provision of health care and free education, among others.
Mayor Marcy has also lined up a number of measures to spur the shoe industry in Marikina, a city known as the Shoe Capital of the Philippines. Among these measures include holding regular trade fairs and bazaars in various places in the country showcasing the footwear and leather goods made in Marikina.