Miss Earth Delegates Visit Marikina's Lamp Quarters
PIO Department
2018-10-29
Nine delegates to the Miss Earth 2018 beauty pageant visited Lamp Quarters, on Friday, October 26, filling every corner of Marikina's famous food destination with beauty and glamour.
Miss Earth Argentina Dolores Cardoso, Miss Earth Armenia Sona Danielyan, Miss Earth Bolivia Karen Quispe Nava, Miss Earth Malaysia Jasmine Yeo, Miss Earth Nepal Priya Sigdel, Miss Earth Nigeria Maristella Okpala, Miss Earth Russia Daria Kartyshova, Miss Earth Sierra Leone Alma Nancy Sesay and Miss Earth Sweden Yasmine Michelle Mindru all enjoyed the food and drinks served during their visit to Lamp Quarters.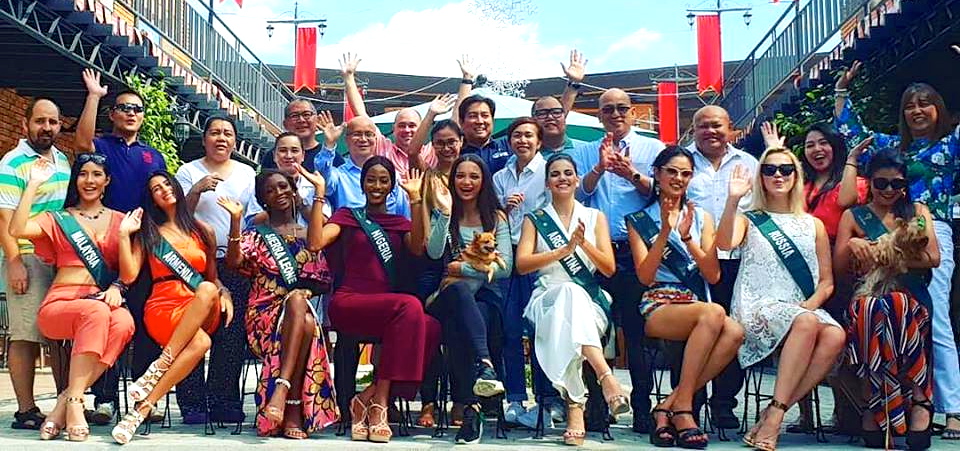 Myla Gonzales and Dottie Cleofas, owners of Lamp Quarters, were among those who met and entertained the Miss Earth beauties, who were served sumptuous meals and drinks from Ahlee's, Bubba Lab, Chives, Dong Juan, Mehana, Silyo, Tongara Ramen and Wingfather. The eight restaurants are all located in Lamp Quarters.
Some of the candidates gamely answered questions while tasting the food.
"I forgot my diet today," said Sweden's Yasmine. "I have been eating fish for a few weeks now and I am tired of that. I haven't eaten pizza in one month. And the pizza here is so good. The cheese is tasty. I don't have to add anything to make it taste better."
The 19-year-old Yasmine, who works as a nurse while still studying, also enjoyed the pasta, adding that pizza and pasta are her favorites.
Dong Juan served the pizza and pasta to the visiting Miss Earth beauties.
Yasmine said she joined the Miss Earth pageant because it has been her dream since she was a young girl to be a beauty queen. Her advocacy is to educate people to stop destroying the earth and instead take good care of her.
Nigeria's Maristella said she liked the pizza and pasta, as well as the chicken at Wingfather.
"You should see my tummy," Maristella said, touching her still flat tummy despite enjoying the food and drinks.
The 25-year-old dental technologist who works as a full-time model believes in recycling plastics and other wastes to reduce the harmful earth pollutants.
"As I told my mother, there are no wastes. Everything can be recycled and used again," said Maristella, a licensed cabin crew and who used to work in an airline before focusing on modelling and fulfilling her Miss Earth responsibilities.
Meanwhile, Sierra Leone's Alma said she feasted on the pasta at Dong Juan and the chicken dish and ramen at Tongara Ramen.
"I love the pasta. I also like the pizza. I can't get enough of the cheese on the pizza. I also enjoyed the chicken and the spicy noodles," the 19-year-old Alma said.
Alma is studying applied accounting and is the eldest in a family of three.
"I am so passionate about nature. My advocacy is to ensure that the ocean is well protected by reducing plastic wastes. Plastic wastes endanger fish and other living things in the ocean," she said. Her other advocacy is for people to stop cutting trees.
Ponchie Santos of the Marikina Tourism Office, Councilor Jojo Banzon and the owners and staff of the eight restaurants and coffee shop located in Lamp Quarters were also on hand to entertain the nine delegates to this year's Miss Earth pageant.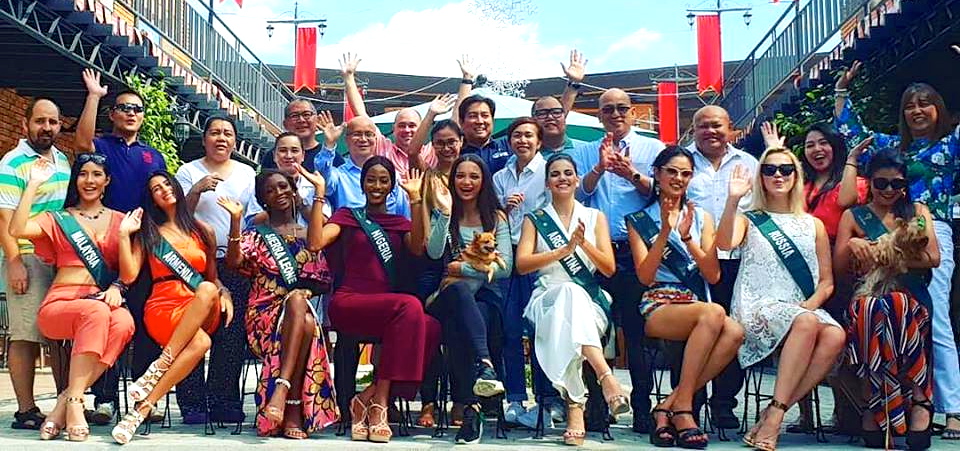 The Miss Earth pageant aims to promote environmental awareness and to showcase various tourist destinations.
The visit of the Miss Earth candidates is a fitting tribute to Marikina City, known for its programs and projects that promote clean air and a well-maintained environment.
For more about Miss Earth, please check out its website -- http://www.missearth.tv/
(Photo credits: Marikina Tourism Office, Lamp Quarters and Miss Earth Facebook pages.)