Online Marketplace for Marikina-made Shoes Launched
Shoe entrepreneur Tal de Guzman recently launched Stride Collective, an online marketplace for Marikina-made shoes.
Stride Collective (https://stridecollectiveph.com/) currently houses 11 brands whose products champion the skills, talents, artistry and craftsmanship of the Filipinos, including the shoemakers of Marikina, where all of the shoes are made.
"Iyong objective ko talaga is to have more people come to Marikina. That they find a reason to come here," said Tal in an interview inside her workshop and office in Marikina.
"Ang dami ko nang nakausap before na pumunta sila sa Marikina. They want to find shoes na kakaiba naman. At least iyong hindi lang iyong usual na makikita mo sa mall. Iyong iba gusto nila iyong may advocacy behind the brand. I wanted to create a space for that. Sakto ganoon ang mga brands ko na ginagawa. A lot of them are very much into fair trade and they support locally made materials like leather," Tal added.
Tal plans to add four to five more brands to Stride Collective by the end of the month, and even more after that since her company manufactures for more than 20 brands.
Customers have a number of options to pay for their online purchases on Stride Collective – using credit cards, debit cards or by depositing the money through banks. Once a transaction is done, Stride Collective will ship the products right at the doorsteps of the customers.
Since it was launched at the end of December, Stride Collective has already elicited excitement from shoe lovers.
"Excited ang mga tao. Mas maraming choices na. Before, I can only offer Risque," said Tal, shoe designer, manufacturer and owner of Risque Designs.
"Ang maganda sa mga brands dito, iba-iba sila ng look. So madaming choices. Ang isang brand, she upcycles plastics. Pinapa-laser cut niya ang mga plastic bottles. Nilalagay on the shoes. Ang iba naman very artsy, hand-painted. Ang iba naman mga basics like simple flats."
Tal explained the reason behind the name, Stride Collective.
"Stride means walking with a purpose. Iyon ang ginagawa ng mga brands. They are doing this with a purpose, which is to help the industry. To uplift the craftsmanship in the Philippines and in Marikina," she said.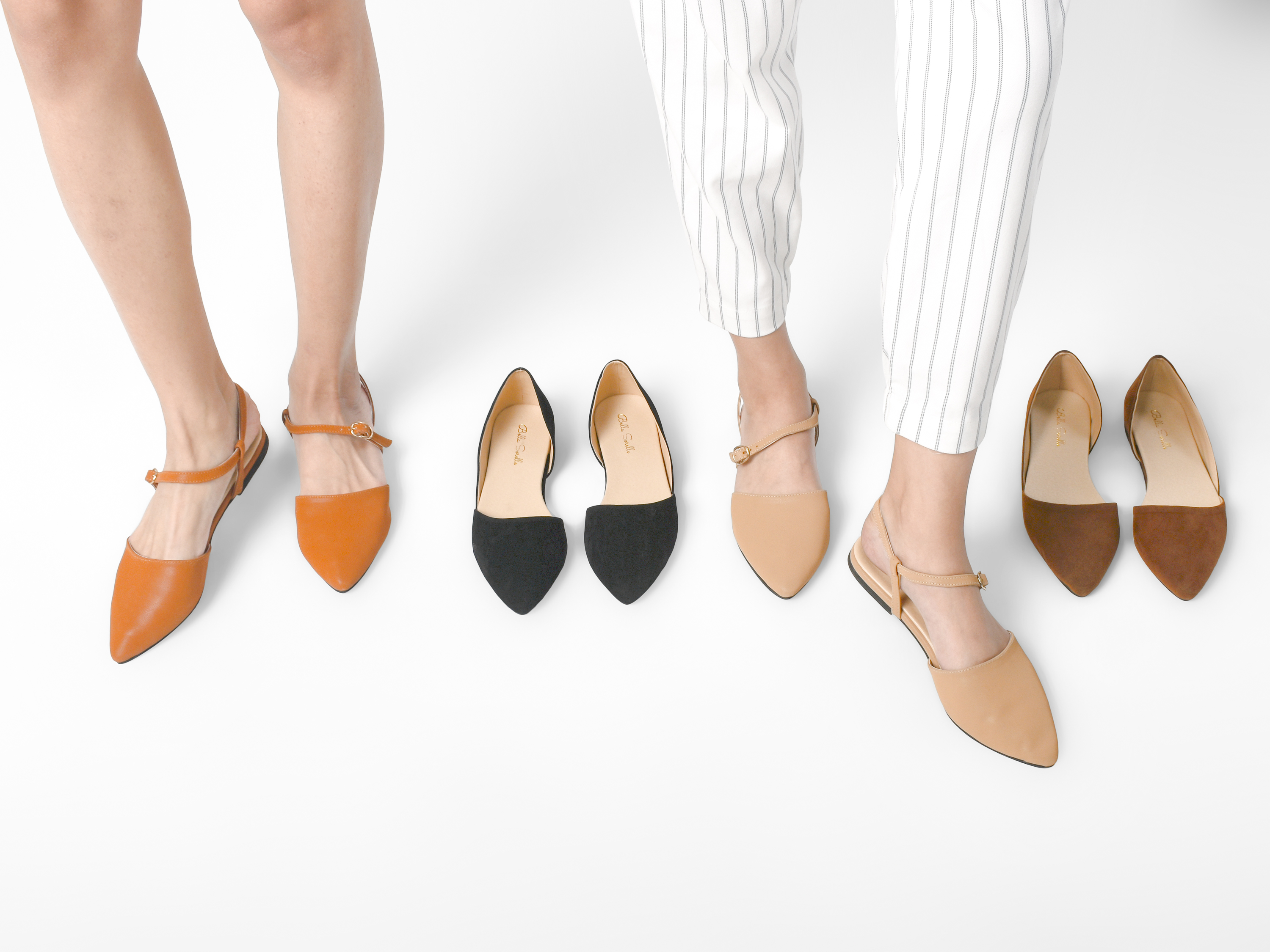 Aside from the online marketplace, Tal is also planning to put up a physical store in Marikina. While the online marketplace is purely for shoes, Tal plans to add bags at the physical store.
For more about the online market place, please check out its website:
https://stridecollectiveph.com/
https://stridecollectiveph.com/pages/about-stride-collective