Public Safety Center, Health Center, Transport Hub to Rise in Brgy. Concepcion Uno
Mayor Marcy Teodoro's administration is building a public health center, social welfare center, safety center and a transport terminal in Barangay Concepcion Uno.
The public safety center located along Bayan-bayanan Avenue will serve as the staging area for Rescue 161, Bureau of Fire Protection and the Marikina Philippine National Police so that they can respond faster for any emergencies around and near the communities where the proposed building is being constructed.
The Marikina transport terminal, meanwhile, will give commuters a shelter when waiting or queuing for their rides. The terminal now under construction would also have its own restroom (comfort room), making it more convenient for passengers.
The planned two-storey building along Bayan-bayanan Avenue will have the terminal at the ground floor and commercial spaces that would be leased out to businessmen at the second floor. The terminal will be for UV Express and FX plying the routes of Marikina to Ortigas, Marikina to Ayala in Makati, Marikina to McKinley in Fort Bonifacio, Marikina to Bonifacio Global City, Marikina to Cubao, among other destinations.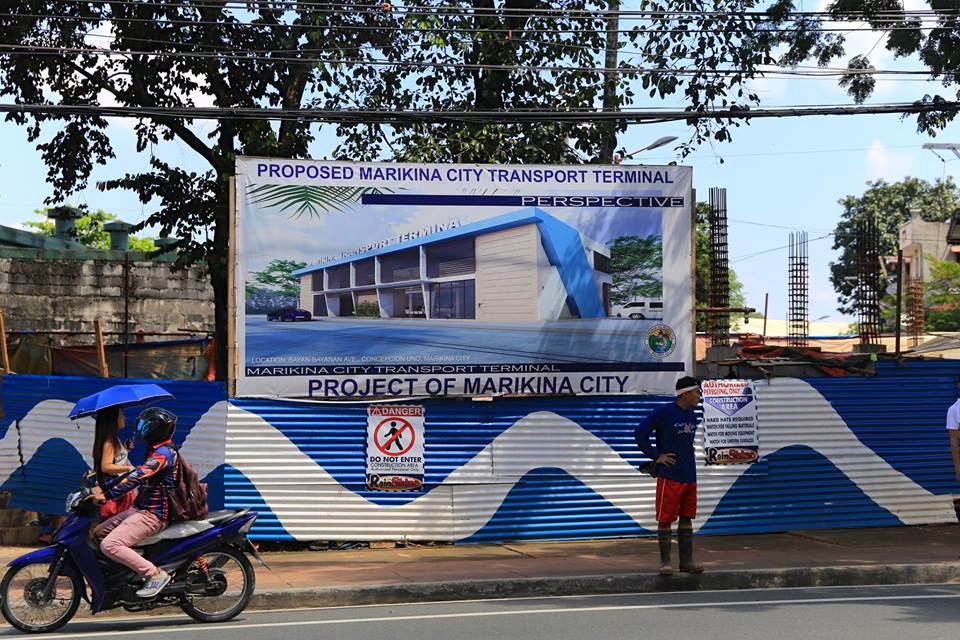 Also under construction in Barangay Concepcion Uno is a health center and a social welfare building located along J. Molina Street, right across Concepcion Elementary School. The building will bring health and social welfare services closer to residents in the different communities within and near the area.
The building will also house a satellite office of the Office for Senior Citizens' Affairs (OSCA), bringing it closer to senior citizens living in Barangay Concepcion Uno. This way, senior citizens from the community would no longer have to travel to the main headquarters of OSCA just to claim their benefits including their gifts during their birthdays.