Travel Agencies Group Wants to Promote Marikina as Tourist Destination
The National Association of Independent Travel Agencies (NAITAS) toured Marikina City recently and visited a number of interesting sites as the group was interested in promoting the Shoe Capital of the Philippines as a tourist destination.
Headed by its president, Lina Lor Tani, around 30 members of NAITAS joined the tour, organized and spearheaded by Marikina City Tourism Office head Ponchie Santos and his staff.
The familiarization tour is part of the plan of NAITAS to include Marikina in its list of interesting places to visit in the Philippines.
At the City Hall, they were joined by debonair Councilor Donn Favis for a quick chat and a photo opportunity.
Among the places that they visited include:
Kapitan Moy – Built in 1780, the two-storey building used to be the house of Don Laureano Guevara, popularly known as "Kapitan Moy," the father of the shoe industry in the Philippines. The first pair of shoes was designed and made here in 1887.
The Blessed Ivan Merz and Reliquarium – is home of more than a thousand sacred relics of saints and holy persons including body parts and the things that they used when they were still alive. Among its treasures include pieces of wood used to crucify Jesus Christ, blood of St. John Paul II, a bone of St. John Mary Vianney, the Patron of Priests, a stone from the apparition site of Our Lady of Lourdes.
Shoe Museum houses the shoe collection of former First Lady Imelda Marcos, a staunch supporter of the Marikina shoe industry, and pairs of shoes of Filipino celebrities, actors, politicians, government officials, cabinet members, and the mayors of Marikina, past and present, including Mayor Marcy Teodoro's.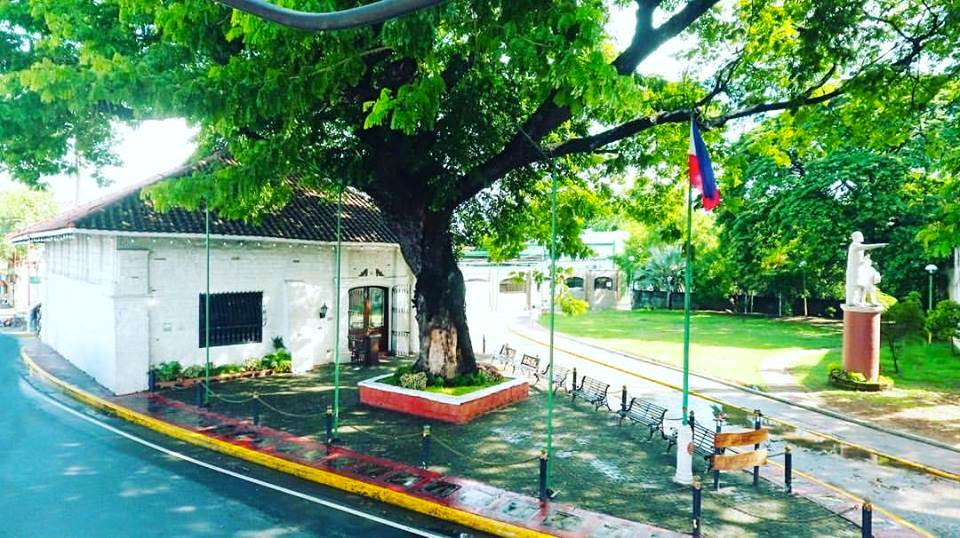 The Church of Our Lady of the Abandoned or Nuestra Senora delos Desamparados, built in 1700s by the Augustinians and destroyed by earthquakes in 1891.
Marikina Riverbanks Mall where the world's biggest pair of shoes, as certified by the Guiness Book of World Records, is displayed.
Book Museum and Ethnology Center - home to a private collection of books, art pieces and artifacts from Cordilleras, Mindanao and Visayas. It displays the world's smallest diary, miniature books, limited edition books, among other interesting pieces from its owner, lawyer Dominador Buhain, who loves to travel the world.
They also visited the Marikina City Hall, the factories of Pelina Shoes and Lucban Hats, Puto Ave. where visitors can buy "pasalubong" such as the famous puto of Marikina. After doing the rounds of the interesting places, they dropped by two homegrown restaurants namely Traliccio and Kusina ni Kambal to taste and enjoy their delicious cuisines.